The primary aim of the organization is to commemorate the declaration of Philippine Independence on June 12, 1898. Kalayaan Filipino Cultural Organization (KFCO)
Aims to preserve and promote Filipino culture and heritage, to  propagate the practice and principles of good government, citizenship and to promote peace, unity and better understanding among association partners and affiliate members.
———————————————————
Wanted Student Volunteers for the Philippine Festival Mississauga
The Kalayaan Filipino Cultural Organization is looking for student- volunteers for the upcoming Philippine Festival. It will be held at Mississauga Square on July 16 and 17, 2022.
If you're a high school student in Ontario, you probably know that it is mandatory for you to complete 40 volunteer hours in order to graduate. This will be your opportunity to complete or earn some of your hours. There will be a variety of ways for you to get involved and learn some valuable new skills while you're at it.
You can now start volunteering to count toward your high school hours as early as the summer before you start high school — so apply today!
To learn more about great volunteering opportunities, you may contact Fely Castelo, KFCO Chair, at 905 601 9001 or email fhelyc@yahoo.ca 
We can't wait to hear from you!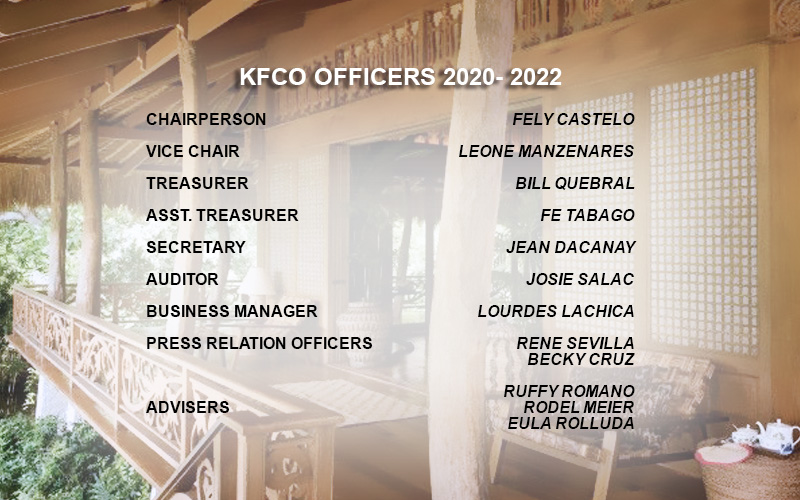 The Kalayaan Filipino Cultural Organization (KFCO) known simply as Kalayaan, used to be the umbrella organization of all Filipino groups in Mississauga and environs. It was created in February 1983 initiated by eight Filipino associations in Peel Region as they joined hands in celebrating the year's Philippine Independence as one unified group, aiming towards a strong solidarity among Filipino-Canadians within the community.
It was registered as a non-profit organization on August 16, 1995. On July 11, 1998, Kalayaan went into high gear for the centennial Celebration held at Skydome (now Rogers Centre). It was an unprecedented success with a gathering of sixty-plus Filipino organizations, and some 30,000 attending the celebration, $120,000 net was realized from this event, and KFCO earmarked this amount for the purchase of a community centre.  A year later (1999), Kalayaan Cultural Community Centre (KCCC) started its operation.
The primary aim of KFCO is to commemorate the declaration of the Philippine Independence on June 12, 1898, thereby celebrating it with flying colours every 12th of June or before or after the actual date. This is the best time guests and members are in their best Filipiniana, barong and terno attires.
Filipiniana Night
Saturday, June 10, 2022 "Filipiniana Night" (KFCO Independence Day Gala 2022) Venue: Mississauga Grand Banquet & Event Centre (35 Brunel Road (Hurontario and 401)
Kabayan Saluhan
Saturday, June 26, 2022 "Kabayan Saluhan" (Independence Day Picnic), Mississauga Valley Park
 Philippine Festival Mississauga
Saturday, July 16 and Sunday July 17, 2022, Philippine Festival Mississauga, Mississauga Celebration Square
KFCO General Meeting
Sunday, November 13, 2022 @3PM KFCO Annual General Meeting, KCCC Media Room Fely Castelo,  KFCO Chairman
Tel: (905) 601-9001
Lourdes Lachica, KFCO Business Manager
Tel: (647) 891-6896
Address:  5225 Orbitor Dr unit 3, Mississauga, ON L4W 5M6